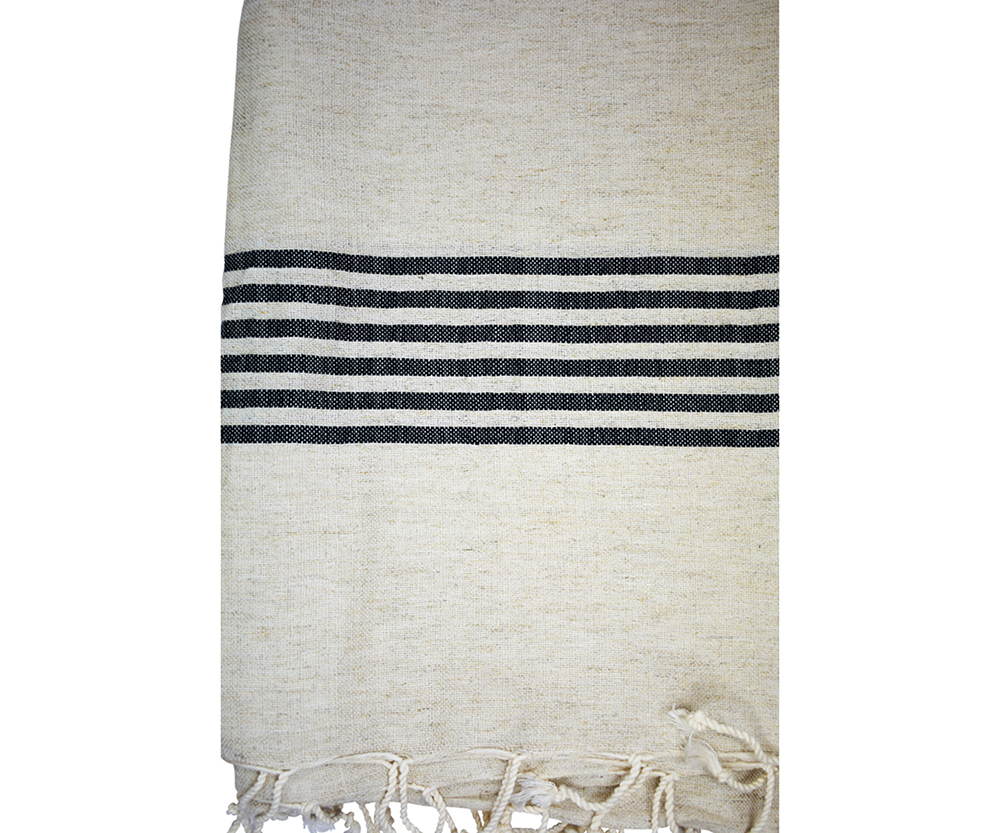 Bone with black stripes
Sometimes the simple stripe is all you need. All cotton hand woven Turkish towel. Measures 38in x 64 inches. Handmade towels will vary in size sometimes by and inch or more.
This is towel with a loose weave. It is finished with a starch for a crisp presentation. After a warm wash the towels soften dramatically. These measure approximately 38 x 64 inches. Hand made towels will vary in size.